Shiatsu outside would be a fun, if the weather is fine!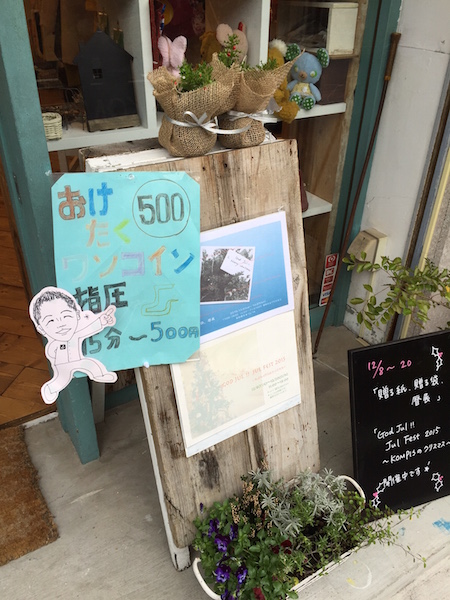 Date : Oct 23rd, 2016 (Sun) 12:00 – 18:00
Venue : Gallery KOMPIS 3 min walk from Toritsudaigaku station (Toyoko Line)
Fee : 500 yen for 15 min session
Session : Chair shiatsu mainly for upper body parts
* English available.
* Shiatsu is the manual therapy which uses thumbs, fingers, and palms.
* Japanese style towel "Tenugui" is placed on your body part, which will be pressed.
* Reservation is not necessary, but better to book the time if you have limited time.
Please contact us for questions or reservations.
shiatsu@oketaku.com
03-6426-6539
Thank you
Oketaku Shiatsu Clinic